RNA and DNA QC
BEA provides RNA and DNA quality control services with the Agilent Bioanalyzer 2100 and the new Agilent Tapestation 2200. Services at BEA includes all the RNA and DNA formats available: nano, pico and small RNA analysis for the Bioanalyzer 2100 and the R6K and D1K normal and high sensitivity screen tape analysis for the Tapestation 2200. This service is included as a part of the QC quality control for expression microarray assays. RNA QC can also be performed as a standalone-service for customers that are interested in checking RNA and DNA quality.
The analysis output is concentration measures, 28S/18S ratios and RIN-values. The results will be provided to the customer as PDF files.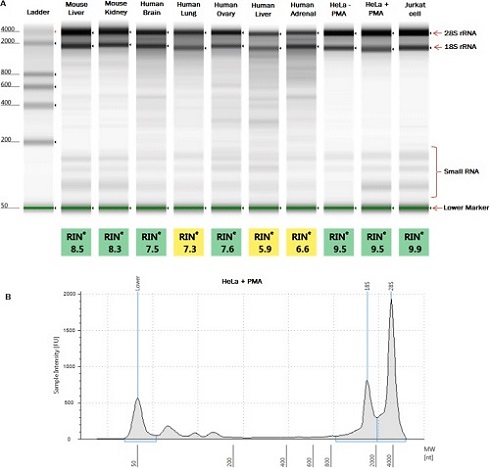 Figure.RNA analysis with the Agilent 2200 TapeStation system. A) Gel image. B) Representative electropherogram.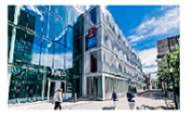 Customer Information:
BEA Price List:

| | | |
| --- | --- | --- |
| BEA Service Fees | | |

Order Forms:

| | | |
| --- | --- | --- |
| BEA Services | | |

Resources: